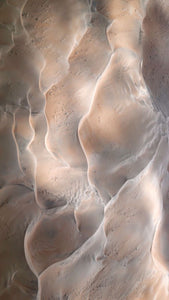 Shamanic Healing, Spiritual Guidance & Integration
Regular price $222.00 Sale
All appointments are via video until further notice

HEALING & SPIRITUAL GUIDANCE
empowered. connected. purpose. abundant. wholeness. prosperous

May you become aware of what truly matters, to recognise your place in the web of life and how you can creatively dance with what life is for us. May you honour your linage. Become aware of your responsibilities to be able recognise the importance of life. 
Explore, engage and deepen your awareness and relationship with self.  The self that knows all that you are and all that you will become.
When do you need a healing?

-desire for deeper connection to self and to life
-encouragement on your path
-purpose or path uncertainty
-physical pain
-emotional unrest
-mental unrest
-trauma
-tiredness
-stress/ anxiety
-chaotic lifestyle
-limiting beliefs
-sleepless
-disharmony in relationships
-disharmony in career or direction
-unable to connect with thyself
-neurological, biochemical, and structural imbalances
This healing is a harmonious modality, where by the healer can channel through Life Force healing energy that is accompanied by the guidance provided psychically during the session.
Sessions stimulate a range of different positive outcomes.

Focused on the mental, emotional and physical body the aim is to work effectively to bring an integration of old wounds, programming/ narrative and hurts to bring one into a more authentic, fulfilling life. A trusting and aligned journey where we are in flow and free to prosper as our powerful selves.

Every session is tailored to the client to exactly what is needed at the time. As we are all such different and complex beings we have different ways of processing energy, different needs and ways to heal. 

Intuitively I will go through the energetic field to find any blockages or emotional trauma that is locked within the body, emotional body or mental field. If appropriate I will receive psychic insight by vision and sound, this information is sacred and will be integral to the healing process. The insight will go deep into your journey and what energy influences your existence.  Clearing, purifying and working with the energy within and around you will being to flow. 
We work together to elevate one into higher states of health and wellbeing, establishing a centred vibration, connection and heart filled life.
 ~~~~~~

Tenille, your medicine woman through this, is a modern day mystic, a warm hearted, welcoming woman who holds ancient wisdom within her being. She practices the Eagle Medicine, which is the medium connection between the Spirit and the Earth realm. Life as has been an unbeaten journey for her but it has taught her how to truly connect with others with compassion, unconditional encouragement and aid them on their path into wholeness and their return to their truth and power.

1hour 30m session , sometimes longer depending  
Eagle Medicine is a strong and infallible connection to the Divine that will lead you back into your truth, to find solace, deep harmony and to walk confidently in your purpose in life.

"The heights the eagle draws close to the heavens, where our Great Spirit Dwells".