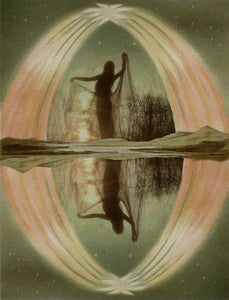 TRUE TRANSITION - Private Mentorship
Regular price $888.00 Sale
Alchemy.
Ascension. Alignment. Abundance.
The great merging into your divine alignment, heart, mind, body and soul. We focus intently on a true unification, as you descend deeply into the heart so you may walk the path of your highest truth and most prosperous, holy potential in this incarnation.
1 month / 3 months / 6 months ($888 per month)

UNPLUG FROM THE OLD DREAM

LIVE A LIFE FROM THE CORE
IN TRUE LOVE, ACCEPTANCE & MASTERY ; WE TRANSFORM.

RECLAIM YOUR BIRTHRIGHT TO LIVING A LIFE OF PURPOSE. PASSION AND FULFILMENT.

THROUGH THE POWER OF TRUTH:
- SELF LOVE , SELF ACCEPTANCE, SELF RESPECT
- divine connection to Source, the higher love, and self
- authority over your life with clear direction
- inner guidance to life 
- self worth and value
- loving dominance over your mind
- to live a life that is prosperous, from the core; in acceptance to self and all that is
- feel belonging and connection
- pure flow of life force energy
- passion and power for living
- authentic purpose with awareness of natural abilities, strengths and talents
- empowered within every choice
- conscious relationship with all things and people

And so, we journey together to discover deep love for self and a deep love for life. A journey of divine energetic alchemy and expansion. 
Through this  process you will be introduced to traditional and modern shamanic concepts around healing, acceptance and love. We will move through the mind, the emotional & physical body by using practices that bring beautiful spiritual outcomes within your stay here on Earth in this incarnation. 

We work from the ground up. Each brick that we will lay, will be one of great strength and integrity and you will always be able to return to this foundation throughout your life.

This is an empowering journey that can do nothing but draw in the highest possible path, in a resonance of love that we experience as we embody our personalised divine essence and claim our life's blueprint to become all that we are meant to in this life.


HOW THE MENTORSHIP WORKS
As the real work is done over time, working directly with your mentor, this process is intimate, its personal and it is a respectful relationship that will help be your strength throughout the process. Each mentorship is different as we all have different paths that lead us to our own ascension.

You receive:
- Opening Session to see where we are going to move from and what practices we will be using toward our outcome
-1  Session Together (online or in person) for 1.5 hours per week and one follow up after completion unless the student needs extra time
-Meditations and practices given specifically to you for your healing and ascension
(teachings, practices, ceremony, rituals, activities which will be sent through the week or at the start of the week)
-You will have direct communication with me through Email, Whatsapp or Messaging via voice notes or text  as you journey through the program, you will never be alone through this part of your awakening


This mentorship will require your absolute commitment as you courageously walk through the valley of your shadow and open up into a new bright and wholesome way of being. There must be a daily devotion and investment to the mentorship, an hour per day and more on other days in practice to reap the greatest rewards. Remember- there is always time for your Spiritual connection (time for The Great Spirit, time for Self, time for Expansion) it's the conditioning of the mind that is in "fear" of loosing its current dream that will give excuses as to note using your energy toward this.
Note From Tenille 
(Ceremonialist, Animist, Shamanic Healer, Medicine Woman of The Mighty Eagle) 

This is a pivotal moment in humanity and the world, as we are collectively moving through a prophecy called the "Eagle And Condor" which marks a shift and balancing of energies, from mind to being. This is what I wish do, help usher in a new reality for anyone wishing to work with me. To bring about peace and love within all beings as we create a better world for all. As we harness our power, as we pursue a life that is joyful and connected, as we harmonise our frequencies, as we hold hands and RE-MEMBER we will reclaim our birthright, and return home to love.

I have moved through many layers myself, opening and transitioning especially during this time and wish to embrace your path as you evolve and EXPAND. My teachers have taught me well and i wish to honour them by passing their wisdom and keys forward the best I can.

It would be a great gift to be able to work in service with those courageous souls willing to show up and to undertake such a divine investment to uncover themselves, and return home.

Please email me if you have any questions about this mentor program and see why its a fit for you!
info@daughtersofpachamama.com


TO AWAKEN - EXAMINE - REFINE -TRANSCEND
-AHO AND BLESSINGS IN ALL FOUR DIRECTIONS -